As the weather cools down and the leaves start to change color, it's time to start thinking about how to dress up your garden for fall! Here are some tips on adding some seasonal flair to your outdoor space.
Fall is for Planting
Fall is an ideal time to plant most trees, shrubs, and perennials. The cooler weather means less stress on plants as they establish themselves, and the extra moisture in the soil can help them get a jump start on next year's growth.
When choosing plants for your fall garden, look for varieties known for being well-established in your area. Native trees and shrubs have a much better chance of putting new roots and growth out quicker and staying stronger against disease. Additionally, native trees and shrubs are more tolerant against prolonged summer droughts like Texas experiences.
Moreso, choose plants that are known for their fall color. Many trees and shrubs will display beautiful changing leaves, and many flowers will bloom late in the season. With a bit of planning, you can create a garden that will be simply stunning all autumn long.
Create Your Own Decorative Pumpkin Patch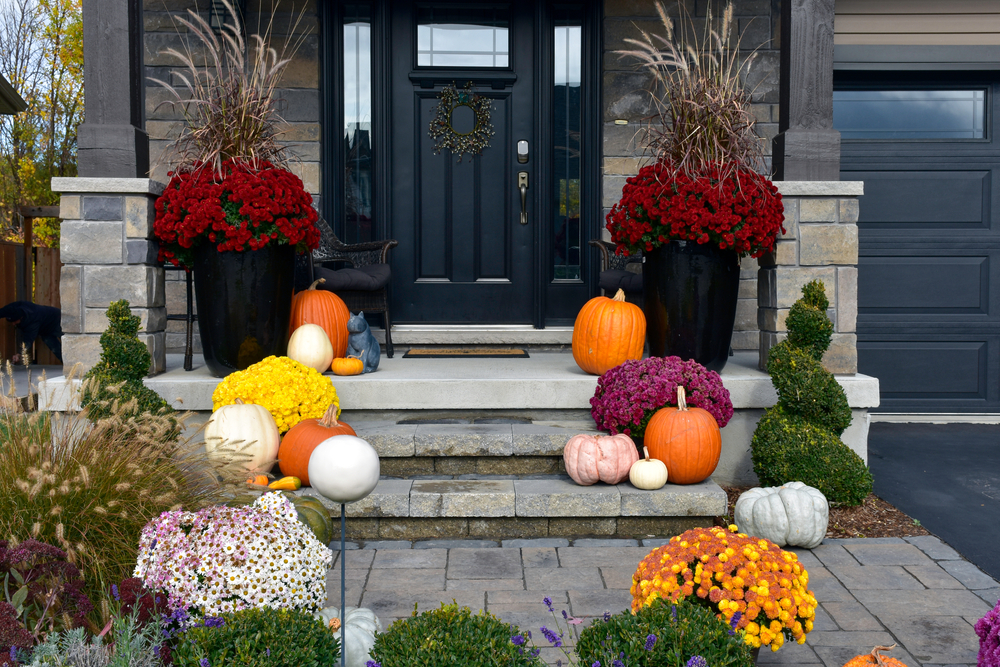 Who doesn't love pumpkins in their fall garden? They're the perfect decoration for your front porch, garden, or yard and make a great addition to any fall party or gathering. So if you're looking for a unique way to dress up your garden for fall, why not create your own pumpkin patch? It's easier than you may think and a great way to add extra pizazz to your autumn decor.
You'll need to find an empty spot in your garden with gaps between plants or flowers. This is a perfect opportunity to fill your garden gaps without turning to permanent in-ground solutions like other plants. Premier Nursery offers several varieties of pumpkins and gourds that would be perfect for your yard! From miniature to specialty pumpkins and ornamental and pumpkin gourds, we've got exactly what your fall garden needs!
Add Fall Decor
Fall is the perfect time to add some seasonal decor to your garden. Here are a few ideas to get you started:
1. Add a fire pit. Nothing says cool weather is right around the corner than getting ready with a new fire pit for fall gatherings, roasting marshmallows, and peaceful evenings under the stars.
2. Plant some mums. These flowers are synonymous with fall and come in various colors, including yellow, orange, red, and purple.
3. Place hay bales around your garden. This is a great way to add some country charm to your decor. You can also use hay bales as extra seating for when you have guests over!
4. String up some lights. Twinkle lights are perfect for adding a bit of magic to your garden at night. And they'll help keep the party going long after the sun goes down.
5. Hang a scarecrow or two. Scarecrows are great additions to any fall garden and can be cute and spooky!
Add a Warm Layer of Mulch
It's time to give your garden a little makeover for fall. One of the best ways to do this is to add a layer of mulch. This will help protect your plants from colder temperatures and give your garden a clean look.
Two types of mulch are great for fall: wood chips and shredded leaves. Wood chips will last longer and provide more protection for your plants, but shredded leaves are a great natural option and add some extra nutrients to your soil.
When applying mulch, be sure to cover the entire area around your plants, making sure to leave no bare spots. You should also keep it away from the stems of your plants to prevent rot. A thickness of 2-3 inches is ideal.
After you've added a layer of mulch, your garden will be ready for all the autumnal fun!
Add More Fall Color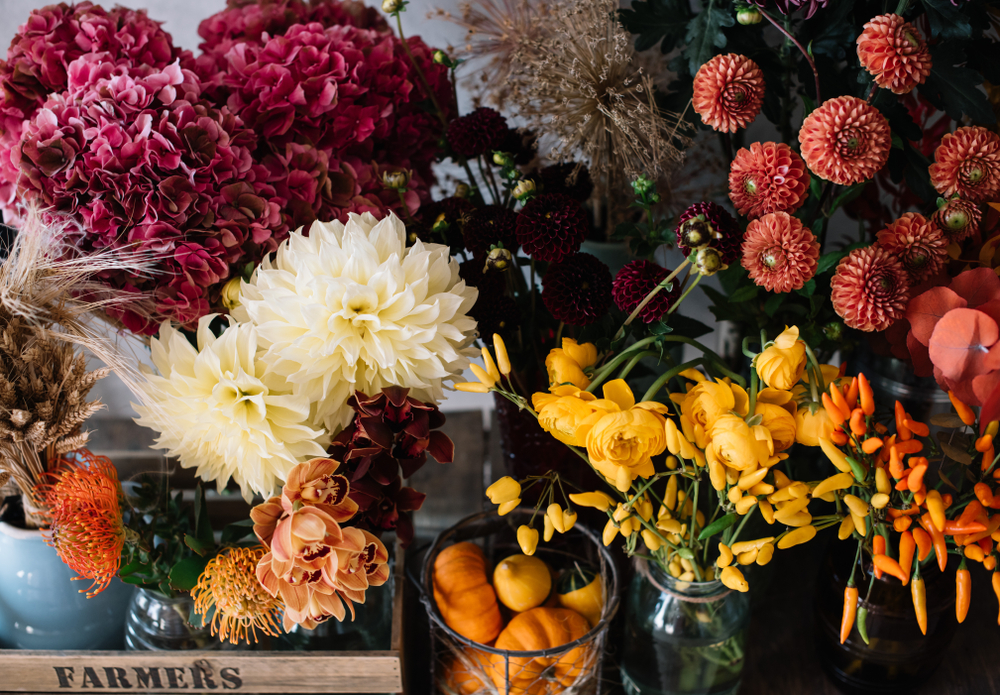 One of the best things about fall is all the beautiful foliage that comes with it. To add some of this to your garden, consider planting some fall-blooming flowers or adding some decorative foliage.
Some great fall-blooming flowers include chrysanthemums, asters, and marigolds. For decorative foliage, try adding some ornamental kale or cabbage. These will add some color and texture to your garden, making it pop.
Premier Nursery has the best selection of fall-loving flowers that look amazing in any yard. To read more about what flowers we advise our customers to plant for fall, read here!
Plant Your Fruit Trees Now
If you want to dress up your garden for fall, one of the best things you can do is plant fruit trees now. This will give them time to take root and grow before the colder weather sets in. Fruit trees are a great addition to any garden and, once mature, can provide fresh fruit for years to come. Plus, they add a touch of color to your garden as the leaves start to change.
Shop Premier Nursery to Dress Up Your Garden for Fall Now!
Don't forget to stop by either our Euless or Benbrook location to check out our fantastic selection of fall plants, pumpkins, and other garden decor!