Now that fall is officially here, it's time to begin planting your fall garden! There are many attractive choices for your garden, of course, but we've curated the perfect list for you with color, seasonality, cold-hardiness, and functionality in mind. Here are nine of our favorite fall flowers to plant in your garden this year.
Dianthus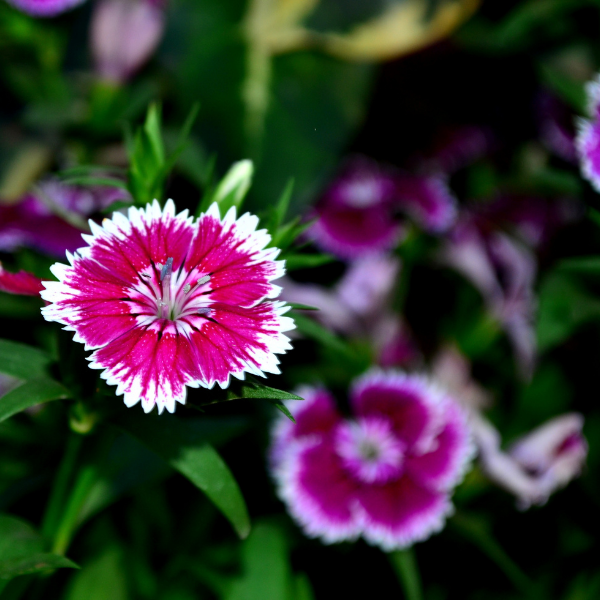 Also known as "pinks," dianthus are a great addition to your fall garden! While fall gardens are usually sprinkled with earthy, fall colors like brown, yellow, orange, and red, dianthus still offers a splash of vibrant color.
Dianthus are used as either ground cover or simple garden fillers that reach thirty inches tall. These low-maintenance plants are fragrant and thrive in hardiness zones 3 to 8.
The best dianthus to plant for fall gardens are either the Telstar series or the Firewitch Cheddar Pinks. These two blooms sporadically in late summer and fall.
Pansies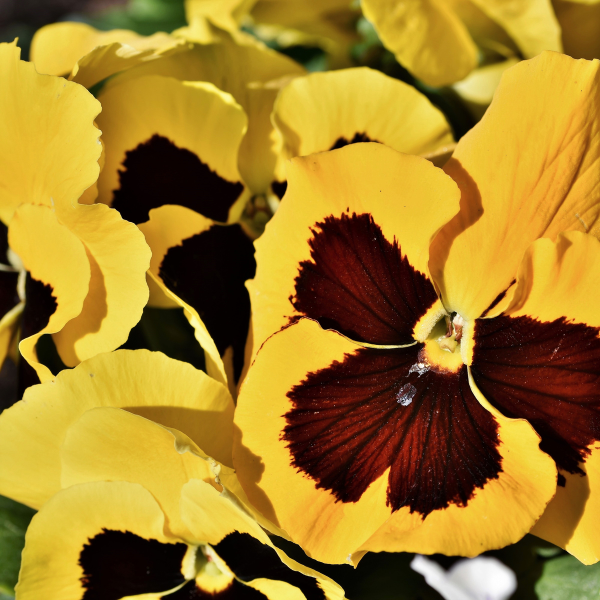 Planting pansies in the fall is best when the soil temperatures reach between 45 and 70 degrees Fahrenheit. (1) Pansies thrive even in freezing temperatures as long as they're planted at the correct time.
For a constant, bright addition to your fall garden, pansies are the perfect addition!
Croton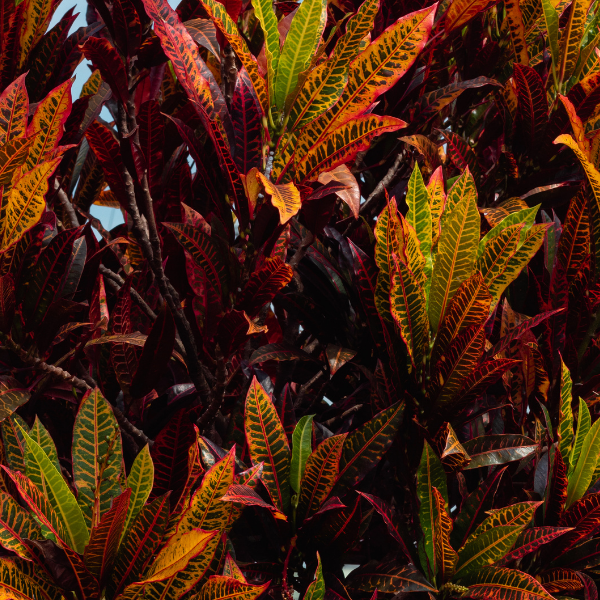 For a plant that wears every fall color on each variegated leaf, crotons are a very traditional fall garden showcase! While crotons thrive in fall temperatures, they don't really do well when the temperature dips below 40 degrees Fahrenheit. They're best outdoors in hardiness zones 9 through 11, otherwise, they make wonderful houseplants.
Ornamental Pepper
Ornamental peppers are pepper plants that were sown in spring and grown all summer and then left to transform into vibrant, colorful shows of pepper. The fruit of pepper plants transforms colors as they ripen. So they morph from dark green to yellow and orange, to finally red.
Flowering Kale
Perfect for container gardening and garden edges, flowering kale doesn't usually flower at all. Rather, the entire plant opens up into a beautiful display of hombre colors that range from light/grey-green on the outside to fuchsia on the inside.
Flowering Kale thrives best in hardiness zones between 2 and 11.
Ornamental Cabbage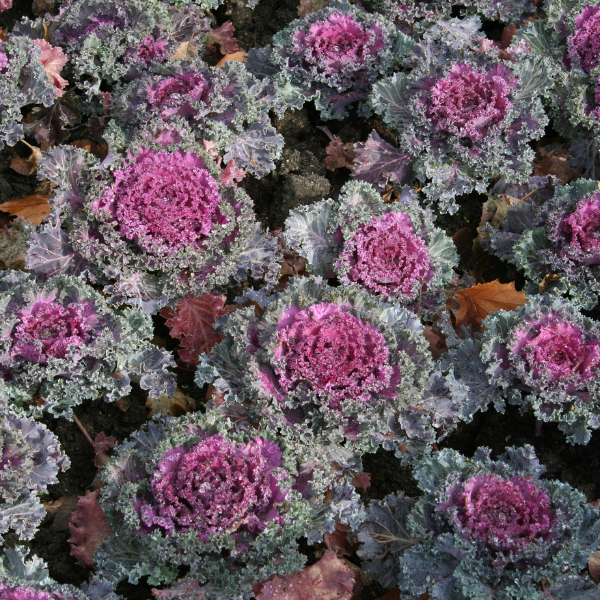 Much like their brassica counterpart, the flowering kale, ornamental cabbages often show off the same colors of green and fuchsia, only darker. Additionally, these come in white to white, green, and fuchsia. Like the flowering kale, they're also beautiful additions to container gardens and garden edges.
Snapdragon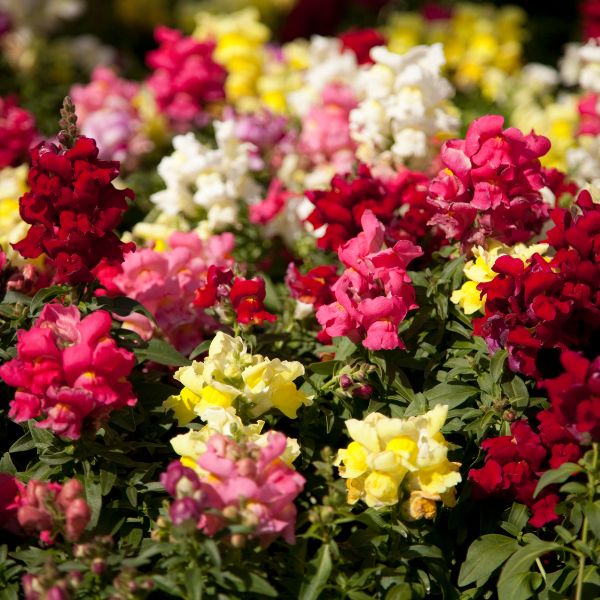 Perfect for temperatures between 40 and 70 degrees Fahrenheit, snapdragons are a beautiful addition to any Southerner's fall garden.
Chrysanthemum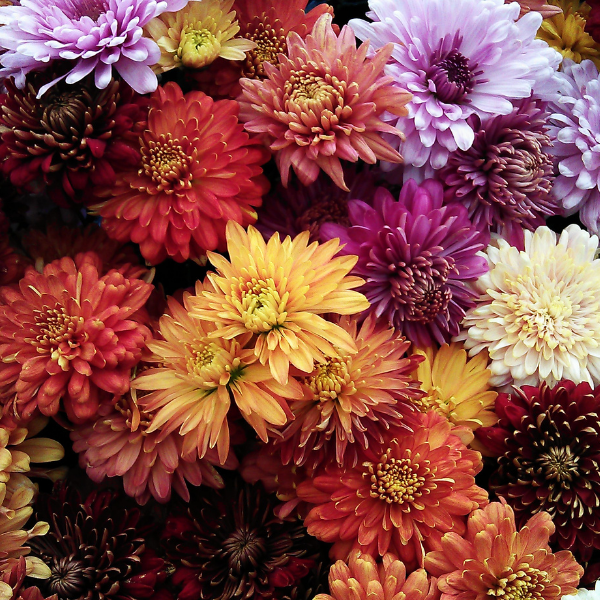 Most notably known for their fall appearances, the chrysanthemum grows best in full sun and comes in many varieties. They can grow to be between one and three inches tall and are most beautiful when planted in bulk. You'll want to plant these at least six weeks before the first frost, though. While chrysanthemums are perennials when planted in the spring when the roots have time to establish themselves, they are perfect annuals when sown in the fall.
Marigolds
Marigolds thrive under cool conditions. If you plant marigolds in the spring, they have the potential to last all through the summer and well into the fall. If you choose to plant later in the year, try to plant your marigolds around August – this will ensure a longer life in your beautiful fall garden.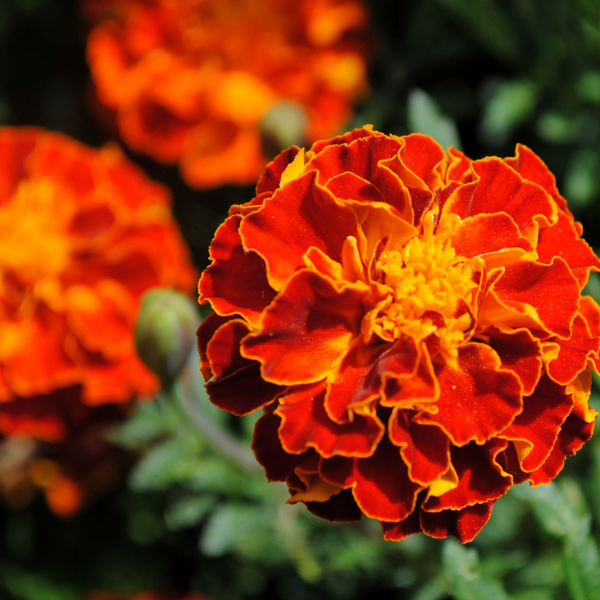 For the fall flower that outlasts most others, sweet alyssum is a breathtakingly fragile presence in the fall garden. Showcasing gentle white blooms, the entire plant will grow to be about a foot tall. Because of their subtle yet stunning appearance, they are perfect fillers in gardens when your plants have spaces you're not sure what to do with. Easily fill your garden gaps with fresh sweet alyssum for a stunning display.
Resources:
https://www.gardeningknowhow.com/ornamental/flowers/pansy/pansy-planting-time-outdoors.htm#:~:text=You%20will%20know%20it's%20time,or%20pest%20and%20disease%20infestation.